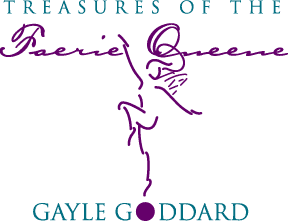 ---






My Favorite Places

Abednego Beads Lisa Walsh is a lampwork beadmaker and she makes very lovely focal pieces - mostly florals, but I love her Southwestern Star beads too.

Bead and Button Magazine The major bead magazine, this is a great source of projects as well as bead vendors. Their website has how-to stitch instructions as well. Good reference and information source. My "Splash Bracelet" was published as a project in the August 2003 issue, and I have a pin appearing in "Your Work" in June 2005.

Bead Caprice A great source of Swarovski in all shapes, sizes and colors, including vintage. Great color photos too so you can see the color you're buying!!

Stevi Belle Bellisimo Glass - Stevi is another lampwork beadmaker, famous for her "Glass Gals" beads - they're wonderful. I made my most favorite pin with Stevi's "Rosa" glass gal - it will appear in "Your Work" in the June 2005 Bead&Button.

Blue Heeler Glass Chuck and Carolyn Driver are lampwork beadmakers, regularly listing on JustBeads.com and ebay.com auction sites. Both make extraordinary glass bead sets, focals and spacers. Well worth the trip to the site or their auction listings, which you can access from their site.

Bumble Beadstm The Queen of Delicas®! Theresa and Todd Buchle have opened a store in San Marcos on the square. It's a huge set-up of Delicas®, literally hundreds of colors, the largest collection of Delicas® I've ever seen. If you live in Texas go shop at their store - it's worth the trip to see all those Delicas® in one room! Check their website for the location. Otherwise, shop the website and consider yourself lucky to have found a great source.

Dichroic Glass by Monty Clark and Carol Fonda These are two of my favorite glass bead makers. I've purchased many a focal bead from them over the years of going to major bead shows (I love picking them out in person!). They are the source of my faerie beads and I purchased a collection of "Lola" beads from them too. Lolas are fabulous abstract pieces of focal glass beads. The necklace gallery link shows a necklace made using a Lola bead.

Crafts Report Magazine A good resource for those who sell their art or craft. Gallery listings by region of the country, articles on operating a craft business, a continual list of shows advertising booth space to artists.

Houston Bead Society My local bead society - a great group of people. Monthly meetings are the third Saturday of each month at Bayou Manor, 4141 South Braeswood Blvd, Houston, Texas (inside Loop 610 almost to Stella Link). They put on an annual bead show that keeps growing each year. I'll be there again in November - check the calendar page.

Soft Flex Company Great wire stringing material. I use both Soft Touch and Soft Flex products. Excellent, flexible, strong wire in various widths to accommodate almost any bead. It's usually the backbone of my focal piece necklaces, and I make simple bracelets with it also.

Pati Walton Pati is another lampwork beadmaker, famous for landscape style glass beads. Her beads look like they have a little world in them. They are truly amazing and beautiful!

Autumn Moon Adornments - A mix of vintage and new combine to create the unique! Another beaded jewelry maker, with pretty jewelry in a different style than mine.

Healing Beadwork by Susan H. Aguirre A very interesting woman. She does beadwork and is a spiritual healer as well. Her website is a fun place to visit.

Wholesale Bali Beads at Plasa Bali Silver Beads I use lots of Bali products in my Jewerly. Take a look at their product line.

All images, designs and photographs are ©2002 - 2004
Treasures of the Faerie Queene unless otherwise stated. All rights reserved.
This Site Last Modified July, 9, 2004.