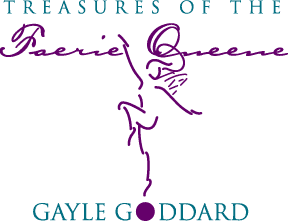 Bracelet, Necklace & Pin Gallery

Welcome to my Bracelet, Necklace and Pin Gallery. All of my treasures are handmade, one-of-a-kind originals from the highest quality materials, giving you a piece of jewelry that is uniquely your own. My guarantee to you: I want you to be happy with your wearable art, and will do everything I can to make sure you are. I warrant my treasures against any flaws in workmanship, because beads can sometimes cut through threads from long-term wear. I test-wear my pieces to make sure there are no weaknesses when I am done, so you can be assured of wearing your treasure for a lifetime. However, should a thread come apart from normal wear, I offer to repair it because your treasure is one-of-a-kind and cannot be duplicated. If you drop it and break a glass bead or two, I can fix that too but it will never look exactly the same, as I will not have those exact same beads - I buy unique beads to create a unique treasure! I will make one repair for free, and if you are unusually hard on your pieces and break it more than once, I will repair it the second time for a fee. All the art glass I use as focal beads is kiln annealed and so will withstand normal wear with no problems. However they are glass, so if you drop it and it breaks, I'm afraid I can't help you. Those beads are so unique there is no way to replace them in an existing design piece. My best suggestion to you is to treat your piece like the treasure it is, store it carefully, and be gentle with it. If you do, you will wear that treasure for a lifetime!



Would you like to see my earrings? They are on this page.

The focal bead around which I beaded is called a "Tantrum" bead, so named by it's maker, JoElla Johnson. She tells the story that she was making a bead and got frustrated with it. She twisted the molten glass and threw it across the room. It landed in the kiln, and when it came out again, she had this swirled strip of freeform glass with some holes in it. She thought her beader friend Patsy Silva would like beading around it, and she did, and the tantrum bead was born! Now JoElla makes "Hissy" and "Snit" sized beads as well! This bead is opaque white swirled with flecks of gold foil. I used white, clear and gold beads to peyote stitch around the tantrum bead, and the end result is this unique pin. Perfect for a lapel or sweater. The pin measures 2 inches (5 centimeters) across and 3.75 inches (10 centimeters) from top to bottom.
To purchase this piece, simply click on the price of $105.00. Shipping will be added to your total.

This is a lush cantaloupe AB version of my 'Splash' bracelet. The AB means "Aurora Borealis" - it's a finish on the bead surface. As it implies, it makes a rainbow colored finish. On these bugle beads the AB finish adds a pinkish hue.

With a yellow agate diamond bead and carved rose quartz beads as a focal, the bracelet is a wonderful cantaloupe, apricot and rose bracelet. The button is handmade enameled copper by Dottie Woods. This bracelet is swishy and weighty and fun! It fits a size 8 wrist.

To purchase this bracelet, click on the price of $95.00.

I've wanted to make a beaded bezel for a long time, and this pink cabochon was the perfect piece for it. The bezel wraps around the back, but leaves it open so you can see the back of the stone also. The cabochon was dyed this pink I think, so it must be a creamy agate-type stone that was dyed. The cab is about 2 inches (5 centimeters) across; the necklace is 18 inches. I used matte finished lavender-gray seed beads with cream and semi-matte silver-lined seed beads to create the branch fringe and the spiral chain. Gray freshwater pearls sit in the center of the fringe and the clasp is a beaded toggle of the same beads. With earrings to match this makes a great softly colored necklace for wear with this season's favorite color - Pink! To purchase this necklace and matching earrings, click on the price of $100.00.




This is a bracelet design I learned from NanC Meinhardt in a class. I love those French blue seed beads and thought peach and palest lavender were a perfect match for that delicate blue color. A 16 inch base of Right Angle Weave is twisted and cut and folded into the final 8 ½ inch base. Then all those twists and folds are encrusted with pearls, crystals, Czech beads, cubes, drops and seed beads. I had SO MUCH FUN making this, and I'm very proud of the result. It closes with two large snaps that are hidden when snapped. The round center disc in matching colors is a piece of Rory's Raku. This piece is truly a 'Beaded Fancy for those who wear Art!' To purchase this cuff, click on the price of $

250.00

.

I created this bracelet as a way to teach Right Angle Weave, but it turned out to be a fun design that friends say look like a DNA strand. It looks 3D because it is two layers connected at the drop beads on the edge. I cut a segment out of the pink DNA bracelet to show the 3D look. Choose from olive and yellow, orange and teal, various pinks, or blue and purple. To purchase one of these, click on the price of $30.00.

I love lampwork beads and Jonathan Winter makes some of the best ones ever! This lovely focal bead is a fabulous gold with a pink AB finish, so the freeform peyote that captures it includes those various pinks. The pin measures 2 by 2 ¼ inches, excluding the fringe. It's a bold color scheme, but still looks fairly neutral to me - a great way to add a little color to your wardrobe.

SOLD.

A couple of Freeform Peyote pendants called "Geometrics". I love working freeform, and bugle beads just lend themselves to shapes that look like high-rise apartments! One of these is all purple iris-colored beads, the other is matte-finish blue and green iris beads. They each measure 2 ¼ inches long (60 mm) - the purple is ¾ inch wide (20 mm), the blue is ½ inch wide (14 mm). Each comes with a 20-inch sterling silver box chain. To purchase the blue or purple version, c click the price of $35.00.

So many customers who see this focal bead think it's a stone. When I tell them it is really matte finish lampworked glass, you should see the surprised faces. I used the multi-strand technique I learned from a class by Karmen Schmidt several years ago. I've used this technique often to set off many beautiful focal beads. This focal is about 2 inches across in dusty blue, with a pale orchid color mixed in. There are also black and muddy brown accents throughout - it's a lovely piece. I've tried to make a base of dusty blue in the strands and pepper that with the same purple, brown and black as the focal. The color combination is unusual and I think the finished piece became an elegant necklace. To purchase this necklace, click on the price of $

SOLD

The focal for this necklace is a piece of turquoise raku made by Rubin Yzaguirre. I use Rubin's raku in a lot of my pieces - he makes a lot of blue colors that catch my attention. The slant-drilled disk beads are a perfect color match and the shape mimics the heart's roundness too. There is a wonderful sterling silver rounded box clasp that doesn't show in the photograph. I'm sorry to say I don't know what kind of beads those disks are, except to say they are definitely semi-precious, not glass. The matching earrings hang from sterling silver ear posts. It's a beautiful, softly colored necklace that wears elegantly with anything. To purchase this necklace and matching earrings, click the price of $100.00.

One of a couple of necklaces made with Gonzie beads - a talented family of lampwork beadmakers whose beads I buy on ebay quite often. I love mixing pure white and gold together - it's like sunshine on snow, all bright and shiny and clean. So this lampwork set in white and clear glass was made to order. The necklace came out very rich looking I think. To purchase this necklace and matching earrings, click the price of $

100.00

.

This is the other Gonzie lampwork set I have worked up into a necklace set. The beads are a delicate French blue and spring green with some white accents. I added some mostly bottle-green fluorite cubes drilled on the diagonal, some light sapphire Swarovski crystal cubes, Bali silver, and glass pearls in various shapes. Topped off with 2 large carved Czech glass leaves, it makes a Spring garden style necklace that looks very feminine, floral and softly colored.


Would you like to see my earrings? They are on this page.

You can also contact me by phone, email, or mail with any questions..